Do not let your course in Anatomy & Physiology ruin your Grade Point Average



Tips for Getting Organized
1) Read your course syllabus carefully. Keep a copy of it handy throughout the semester. There is a lot of important information there that will make much more sense to you as the course proceeds – information that you will not remember if you do not keep it handy.
For more details about what to look for in your syllabus click on "What Syllabus for Anatomy and Physiology?"
2) Gather up your courage and interview your instructor. Do it early in the semester well before your first midterm exam. Understanding your instructor's teaching method and what aspects of the subject he/she feels are most important will provide you with a head start on getting a good grade in Anatomy and Physiology.
You can find advice on how to do this by reading "Did You Interview Your Instructor?"
3) After the first or second lecture in your course, show your class notes to your instructor. Ask if you have captured the major points. If not, ask your instructor for help in figuring out how to take better notes. Listen carefully to what you are told – even if you do not agree. Repeat back to your instructor what you think you heard to confirm that you got it correctly.
You will find more about taking good class notes at "Note Taking Skills".
4) Do not let what you think you know about anatomy and physiology get in the way of the concepts your instructor is teaching. Living in a connected modern world, you already have information in your brain about human anatomy and physiology. Some of it may be very accurate information. Some of it may have given you false impressions.
Consider what you think you already know and cross check your facts with your textbook – not Google. You will be tested for knowledge as it is presented in your anatomy and physiology textbook.
For more information about how to do this read "Memory and New Learning"
Tips for Studying Anatomy
5) The first thing to do is to focus upon the words that describe orientation and direction in space of body parts.
Be particularly careful not to confuse right and left. Our use of computers has taught us some habits. We right and left justify material on the computer screen without thinking much about it – the reference always being our own right and left side. However, in anatomy you need to always think in terms of the specimen's right and left side.
For more about the importance of the terms describing human body orientation read "Orientation in Anatomy". Click here.

6) Listen to yourself correctly pronouncing anatomical names. Most brain structures dedicated to processing of auditory signals are superb at discerning pitch of the human voice and assigning meaning to it.
If English is not your primary language and you are taking an anatomy and physiology course with an English speaking instructor, Google has a great free website to help you at translate.google.com. There you can enter the scientific term from your anatomy and physiology textbook and then have it translated into virtually any language in the world.
Under each word is a microphone icon that you can click to hear the word in both languages. Practice saying the words and listen to your own voice. For more on this subject get the FREE first chapter of my new book "Inside the Closed World of the Brain, How brain cells connect, share and disengage–and why this holds the key to Alzheimer's disease." Click the title.

You may also find the posts "Study of Anatomy by Repetition of Anatomic Names" helpful. Click here.

7) Break long anatomic names into smaller parts to extract meaning. Scientists love to make up long words from a combination of small words.
Originally the smaller words used in anatomy and physiology were Roman Latin and Greek terms. The foreign words named objects. Early anatomists established the practice of using the meaning of the Latin and Greek words to describe newly observed body parts.
For example, one small Greek word that means hollow vessel, cyte, is often used as the last part of the name of various cell types. The first part of the cell name describes the location or appearance of the cell. Examples include astrocytes that are shaped like stars, leukocytes that are white blood cells, melanocytes that are cell containing the pigment melanin, and osteocytes that are bone cells.  The list of -cytes in anatomy is very long.
How anatomists string together descriptive words to name muscles is further described in "Human Body Muscles".

Tips for Studying Physiology
8) Memorizing the facts of physiology often leads to poor exam grades. There is an easier way to master this science. Start by examining the way in which anatomic systems work together to maintain necessary set points, that is homeostasis. Details of this idea can be found at my post "3 Simple Secrets to Learning Physiology" by clicking here.
Work at understanding what is meant by homeostasis. Briefly, every aspect of physiology is directed toward the body's maintenance of an optimal set of working conditions – blood volume, blood pressure, neutral blood pH, precise body fluid composition, and so forth. Physiologists call this process of keeping body conditions in the correct range maintaining homeostasis.
Maintaining homeostasis requires a network of Sensors that signal when a property of the system strays out of the desired range. Sensors send signals to Responders. Responders bring the system back to the desired condition. Individual sets of Sensors and Responders are called Feedback Loops.
Part of the process of homeostasis is the body's ability to replace its parts. Check out the page titled "Physiology of Self Renewal" by clicking here.
9) The principle of physiological cause and effect is something instructors struggle to teach and students struggle to learn. Yet, this concept forms the foundation of modern medical practice.
Cause is defined as a force that produces an effect. Physiological Cause may be a force from the environment, or something deviating from the norm within the body, that grossly disrupts homeostasis. For example, the disruption may be acquiring an infection, being chased by a tiger, being shot, experiencing a heart attack, or falling off a ladder.
Physiological Effect refers to the co-operative response of the body's many feedback loops to neutralize the disruption in ways most likely to insure survival of the person. Examples of mechanisms underlying the physiological effect of trauma can be found by opening your computer browser and typing "physiological response to X" in the search box. Replace "X" with words such as alkalosis, or trauma, or heart attack, or threat and hit "enter". Next you will see long descriptions of what is known about the response of the body's multiple feedback loops to that insult.
There is no need to memorize the complex responses you find – for right now just observe how many systems become involved when homeostasis is disturbed by a large force.
An example of how cause and effect works can also be found at my post Buffering Body Alkalinity and Acidity. Click here.

10) Become aware that physiology is about communication between body compartments. And, do not expect physiological compartments to have boundaries like rooms in a house. In reality physiological compartments are often amorphous – that is without structure.
The two largest compartments that control much of physiological chemistry are the extracellular fluid compartment and the intracellular fluid compartment. At first glance these two compartments appear quite boring. Do not be fooled by that. Much of physiology in each organ system is dictated by communication between the two major fluid compartments.
More details about the importance of communication between body compartments can be found on the pages Compartments in Anatomy and Physiology and Physiology of Cell Signalling and the post Ion Channels.
I hope you find these study tips helpful. If you do, please share them with your friends on social media by clicking on one of the icons below. Best of luck in your study of Anatomy and Physiology.
Do you have questions?
Please put your questions in the comment box or send me an email at DrReece@MedicalScienceNavigator.com. I read and reply to all comments and email.
If you find these tips helpful, please share them with your fellow students or send it to your favorite social media by clicking one of the buttons below.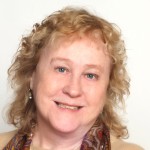 Margaret Thompson Reece PhD, physiologist, former Senior Scientist and Laboratory Director at academic medical centers in California, New York and Massachusetts and CSO at Serometrix LLC is now CEO at Reece Biomedical Consulting LLC.
Dr. Reece is passionate about helping students, online and in person, pursue careers in life sciences. Her books "Physiology: Custom-Designed Chemistry" (2012), "Inside the Closed World of the Brain" (2015) and the workbook (2017) companion to her course "30-Day Challenge: Craft Your Plan for Learning Physiology" are written for those new to life science. Read more about Dr. Reece at amazon.com/author/margaretreece

Dr. Reece offers a free 30 minute "how-to-get-started" phone conference for students struggling with human anatomy and physiology. Schedule an appointment by email at DrReece@MedicalScienceNavigator.com.
by