What Syllabus for Anatomy and Physiology?
Why skim reading your anatomy and physiology syllabus is a big mistake!
Your instructor's syllabus: You know…that 10 pages of typewritten information with instructions, test dates, list of reading material, and rules and regulations of the Biology Department. It is so easy to skim read it for exam dates and decide that the rest of what is there will become clear in class. It is a very long and boring document, but you really need to read it in detail anyway.
Listen carefully to the words your instructor uses in your syllabus. Write the exact words down as soon as you can. Verbal mistaken communication is much more common than clear communication. The next day read what you wrote. Does it make sense? If not go back again and get clarification.
Most institutions give students only a short time to drop a class without a grade. Often the drop date is before the first exam. Study your syllabus as soon as you get it to decide whether to stay in or drop the course before you are stuck in a no win situation.
Check whether there is anything in your syllabus about format of quiz and exam questions. Will the questions be multiple choice, fill in the blank, matching, short answer, essay, or some predictable combination of all those types? Also, ask your instructor to clarify all items in the syllabus that you find the least bit unclear. Your anatomy and physiology instructor will be happy to answer all of your questions, because it will be sure proof that you read the syllabus that took so much time to write in the first place.  Do not underestimate the importance of your class syllabus.
Get your FREE "Strategy Blueprint for Getting an 'A" in A&P". Do it now by clicking here. When you join our mailing list, in addition to our FREE blueprint, you will also receive a 6 week e-course to help you navigate this complex subject and score well on your exams.  Please know that we value your privacy and that you can opt out of our email list at any time by clicking a link at the bottom of every email.
You may also be interested in:
Internet Filters and Anatomy Searches
Did You Interview Your Instructor?
10 Tips for How to Learn Anatomy and Physiology
Do you have questions?
Please put your questions in the comment box or send them to me by email at DrReece@MedicalScienceNavigator.com. I read and reply to all comments and email.
If you find this article helpful share it with your fellow students or send it to your favorite social media site by clicking on one of the buttons below.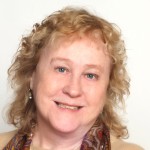 Margaret Thompson Reece PhD, physiologist, former Senior Scientist and Laboratory Director at academic medical centers in California, New York and Massachusetts and CSO at Serometrix LLC is now CEO at Reece Biomedical Consulting LLC.
Dr. Reece is passionate about helping students, online and in person, pursue careers in life sciences. Her books "Physiology: Custom-Designed Chemistry" (2012), "Inside the Closed World of the Brain" (2015) and the workbook (2017) companion to her online course "30-Day Challenge: Craft Your Plan for Learning Physiology"  are written for those new to life science. You can find more about Dr. Reece's books at amazon.com/author/margaretreece.

Dr. Reece offer a free 30 minute "how-to-get-started" phone conference for students struggling with human anatomy and physiology. Schedule an appointment by email at DrReece@MedicalScienceNavigator.com

by