When physiology shapes anatomy, lifespan of body parts
While the general features of human beings can be described with pictures and models of body parts in various degrees of assembly, actual human beings exhibit a great deal of variability that is dictated by their physiology. In fact, many of your body parts are a different age than your birth age. The process of self renewal is important for you to understand, because its efficiency changes with age.
Dr. Jonas Frisen at the Karolinska Institute in Stockholm used carbon 14 that was incorporated into DNA during above ground testing of nuclear weapons prior to 1963 to follow the age of DNA in human tissues [published in Cell 2005 Jul15;122(1):133-43]. Carbon 14 is a low intensity radioactive atom that decays slowly with a very long half life.
Within cells most molecules are constantly being made and destroyed. An exception is the DNA, the genetic material of the cell. A cell acquires its DNA on the day its parent cell divided, and it is kept intact by repair mechanisms until the cell dies. Because DNA does not change over the lifetime of a cell, the extent of carbon 14 enrichment can be used to figure out the age of cells.
There are two ways for a body to produce new cells. The first way, mitosis, is for a particular cell type, such as a liver cell, to divide and produce two new cells that are copies of the original.
The second way is for adult stem cells within tissues to make new replacement cells. There are different types of adult stem cells depending upon where in the body they are located, and depending upon what kind of new cell they produce. Stem cells themselves are present in very low numbers, but once they begin dividing and develop characteristics of the cell type they are replenishing, a single stem cell can produce millions of offspring.
Only a few body parts last most of your lifetime. They are the neurons of the cerebral cortex, the inner lens cells of the eye, and muscle cells of the heart. For more about adult neural stem cells in the central nervous system, the brain and spinal cord, read my posts titled "Birth of New Neurons Continues in Human Brain into 5th Decade" and "3 Simple Secrets for Learning Physiology." To read click the titles.

In contrast the life span of your white blood cells is very short.
Neutophils can survive 3-4 days unless they digest bacteria. Then they die in about 12 hours. Eosinophils live about 3 weeks. Basophils last about 3-10 days. The life span of B lymphocytes that produce antibodies ranges from 4 days to 5 weeks. T lymphocytes can last either a day or two or for months depending upon their battle with foreign substances. Monocytes and platelets interact in many settings such as inflammation and blood clotting and leave the circulation at random. Erythrocytes, red blood cells, live 120 days.
The life span of each type of tissue depends upon the work load endured by its cells. Cells lining the acid filled stomach last only about 5 days. The outer layer of skin is recycled about every two weeks. An adult human liver replaces itself about once every year to year and a half. The entire human skeleton is thought to be replaced every 10 years or so in adults.
The constant recycling of body tissues argues that we should provide our bodies with adequate nutrition, exercise, and rest throughout our lifetime. Damage to self renewal processes leads to severe limitations on life style. Recent theories even suggest that when self renewal processes become damaged or disorganized in a tissue that cancer can be the outcome. There are serious discussions among scientists whether the major player in cancer development is faulty, or lack of, DNA repair and mitosis gone awry, or whether it is adult stem cell tissue replenishment that has gone wide of the mark.
If you like this article you may also be interested in the following posts as well.
3 Simple Secrets for Learning Physiology
Stem Cells: An Evolving Definition
Birth of Neurons Continues in the Human Brain into 5th Decade
Do you have questions?
I hope you will tell me what you think about this article describing the mixture of ages among your body parts. Please put your questions or comments in the box below or send them to me by email at DrReece@MedicalScienceNavigator.com. I read and reply to all comments and email.
If you find this article interesting, share it with your fellow students or send it to your favorite social media site by clicking on one of the buttons below.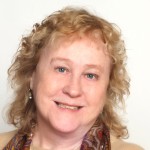 Margaret Thompson Reece PhD, physiologist, former Senior Scientist and Laboratory Director at academic medical centers in California, New York and Massachusetts and CSO at Serometrix LLC is now CEO at Reece Biomedical Consulting LLC.
Dr. Reece is passionate about helping students, online and in person, pursue careers in life sciences. Her books "Physiology: Custom-Designed Chemistry" (2012), "Inside the Closed World of the Brain" (2015) and the workbook (2017) companion to her online course "30-Day Challenge: Craft Your Plan for Learning Physiology" are for those new to medical science. Read more at Dr. Reece at amazon.com/author/margaretreece.

Dr. Reece offers a free 30 minute "how-to-get-started" phone conference for students struggling with human anatomy and physiology. Schedule an appointment by email at DrReece@MedicalScienceNavigator.com.