If there are only 4 human tissue types, why are they so hard to see?



One segment of anatomy that frustrates most students, and many instructors as well, is learning histology of the human body. For many students it is their first time using a microscope. You may find that just locating the tissue on the slide, and bringing it into focus are major challenges. Then once you can see it, you may still be at a loss about what features are important. Even if you get those parts of the problem under control, remembering what you have seen in the microscope will be hindered by the human mind's limited ability to hold details of an image in memory.
For simplicity anatomists divide animal tissues into four types, connective tissue, muscle tissue, nervous tissue, and epithelial tissue. The complexity builds because each of these tissue types has sub-types. Sub-types are identified by the ability of particular cells to take up various dyes. What is actually seen in the microscope is one of the many possible combinations of the sub-types.
You may observe connective tissue along with a sub-type of epithelial tissue and maybe even a few fat and muscle cells in the mix. Then it is up to you to distinguish what organ a particular arrangement of the tissue types represents.
To do this, you must look for clues about the identity of the organ represented on the slide by observing the sub-types of animal tissues included. Can you guess, or do you know for certain, what tissues are represented in the banner at the top of this page?  A hint is that the banner background represents 2 of the tissues of the human body that you must learn.
The best resource I have found for figuring out what I am looking at in a microscope is a group of videos posted on YouTube by a teaching pathologist, Dr. John Minarcik. Even though I have used a microscope in my scientific studies for years, when I am in doubt about a human tissue I go ask a pathologist for help.
For example, there are videos describing the connective tissue subdivisions, Hyaline, Elastic, and Fibro- Cartilage. To watch the videos click on the tissue types highlighted in blue. Once you access the links you will find many additional videos by this same pathologist that will explain the tissues of the human body that are included in your labs.  Just search YouTube for 'Shotgun Histology' or go to the page "Human Tissue Histology" by clicking on the title.
A very nice feature of this series of YouTube videos is that you can view them enough times that the images become familiar to you. Familiar images are memorable images. Also the various parts of each image will make greater sense to you. It is much easier to remember an image when there is logic to the details. With this kind of help, tissue lab may convert to being your easiest practical exam.
You May Also Like:
Memory, Patterns and Themes in A&P
Do you have questions?
Please put your questions in the comment box or send them to me by email at DrReece@MedicalScienceNavigator.com. I read and reply to all comments and email.
If you find this article helpful share it with your fellow students or send it to your favorite social media site by clicking on one of the buttons below.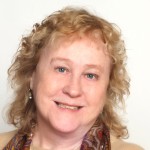 Margaret Thompson Reece PhD, physiologist, former Senior Scientist and Laboratory Director at academic medical centers in California, New York and Massachusetts and CSO Officer at Serometrix LLC is now Manager and CEO at Reece Biomedical Consulting LLC.
Dr. Reece is passionate about helping students, online and in person, pursue careers in life sciences. Her books "Physiology: Custom-Designed Chemistry" (2012), "Inside the Closed World of the Brain" (2015) and the workbook (2017) companion to her online course "30-Day Challenge: Craft Your Plan for Learning Physiology" are written for those new to life science. More about her books can be found at amazon/author/margaretreece.
Dr. Reece offers a free 30 minute "how-to-get-started" conference call for students struggling with human anatomy and physiology. Schedule an appointment by email at DrReece@MedicalScienceNavigator.com.
by