Memory, Patterns, and Themes in Anatomy & Physiology
It is hard to memorize details because the human mind prefers patterns and themes
Tactics and strategies for learning anatomy and physiology
A quick Google search will deliver an array of tactics for learning anatomy and physiology. Most of these methods include memory aides or they encourage you to adopt study habits that lead to an in depth understanding of each concept. The problem is that they all require an extensive commitment of your time.
When I was a student learning A&P I did not have much time to study. I had a 6 year old son, my husband was an Air Force air traffic controller working rotating around-the-clock shifts, and I commuted to a college twenty miles from home. With all that was happening in my life, I needed an efficient study system. Now, many of my students who are headed for careers in healthcare are sharing that their own lives are much like mine was – that is time for study is difficult to reserve.
To overcome my shortage of quality time to study anatomy and physiology, I devised a system for detecting patterns in the naming of human body parts. I also tried to arrange physiologic functions into a limited number of memorable themes. These patterns and themes became places for me to store facts and to help me remember details at test time. Later, working as a scientist in physiology and biochemistry, these patterns and themes expanded to provide a framework within which I could follow and store emerging new data.
Much of this website's articles and posts are devoted to discussion of the patterns and themes encountered in anatomy and physiology. Psychology teaches that all of us are very good at pattern recognition. A theme, the implied or central idea, of what you are trying to learn will last much longer in your memory than the details. And, details learned as part of a theme will remain more precisely in your memory.
Try testing this approach with a tissue section
Practice this in tissue lab. Look at a tissue section under a microscope for a few minutes, and then turn the microscope off. Make notes describing what you saw in detail. Wait 15 minutes and then try to again to describe the details of the tissue without looking at you first set of notes – and without looking again at the tissue section.
Compare your two descriptions, and then turn the microscope on and look at the tissue section a second time. How well did you remember the details of the tissue structure right after you turned off the microscope? How well did you remember the details 15 – 20 minutes later?
The good news is that the human mind is excellent at seeing and remembering patterns. If you saw a pattern in the tissue section under the microscope that was meaningful to you, then your memory of the details may have been pretty good. If you saw no pattern in the tissue section, then your memory of the details was probably not very accurate.
Discovering general themes works best for physiology.  For example, the overall major theme of physiology is homeostasis – a topic that I will talk about more in later posts.
Placing the facts you learn in anatomy and physiology into patterns and themes helps you to remember them. It will also help you to keep up to date during your career in healthcare. Physiology in particular is a science where details change quickly but major themes evolve only slowly.
Tweaking established memory patterns to adjust for new information
Let's look at an example of how even anatomy – a "finished science" – can add new detail to its basic patterns. On the left is an artist's diagram of how students in the past might have imagined that the neural connections in a brain look. There are neuron processes taking off in multiple directions – very much like tangled spaghetti!
In contrast the picture below is from a recent publication of scientists at Harvard Medical School describing in detail the neuronal fiber pathways in the human brain. Data were collected from a living brain with new non invasive tools. While the pattern of neural connections in the brain that has been documented over decades is still valid, the paths taken by neuronal fibers from one section of the brain to another are no longer believed to take the form of tangled spaghetti.
Publication of the Harvard research titled "The Geometric Structure of the Brain Fiber Pathways" by Wedeen VJ et al. can be found in the March 30, 2012 issue of Science, Vol 335, page 1628-1634.  Or, check out their YouTube video "New Discoveries in Brain Structure Connectivity" that has more awesome pictures of this research by clicking here.
You may also find the following articles interesting.
Human Tissue Lab Practical Exams
Do you have questions?
Please put your questions in the comment box or send them to me by email at DrReece@MedicalScienceNavigator.com. I read and reply to all comments and email.
If you find this article interesting share it with your fellow students or send it to your favorite social media site by clicking on one of the buttons below.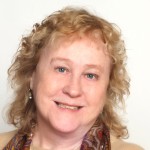 Margaret Thompson Reece PhD, physiologist, former Senior Scientist and Laboratory Director at academic medical centers in California, New York and Massachusetts and CSO at Serometrix LLC is now CEO at Reece Biomedical Consulting LLC.
Dr. Reece is passionate about helping students, online and in person, pursue careers in life sciences. Her books "Physiology: Custom-Designed Chemistry" (2012), "Inside the Closed World of the Brain" (2015) and the workbook (2017) companion to her online course "30-Day Challenge: Craft Your Plan for Learning Physiology" are written for those new to life science. More about her books can be found at amazon/author/margaretreece.
Dr. Reece offers a free 30 minute "how-to-get-started" phone conference for students struggling with human anatomy and physiology. Schedule an appointment by email at DrReece@MedicalScienceNavigator.com.
by