Avoid Anatomy and Physiology Exam Stress
How to pass anatomy and physiology tests and avoid panic
A&P exams are hard on the emotions. The more worried you are about your performance the harder it is to think and recall what you have studied.  Panic makes passing anatomy and physiology hard.
How can you possibly know all of that stuff??? A good place to start is to stop trying to know it all!
Here are some tips about how to study anatomy and physiology.
Your instructor did not teach you everything there is to know about A&P.
Focus only on the primary concepts that were taught by your instructor in class. You have the rest of your life to learn the rest of it.
Most anatomy and physiology courses schedule multiple quizzes and exams during the term. While at first this may appear to be adding stress upon stress, there is another way to think about multiple exams. The more tests you take during the term, the less likely one or two bad exams will greatly lower your grade.  And the more likely you will pass anatomy and physiology class with a high grade.
A rule of thumb is that a test should enable an instructor to make judgments about how well you were able to learn what he/she was trying to teach. Your instructor wants you to pass with a high grade, because your high score demonstrates that the instructor did a good job of teaching the material.
Begin your exam preparation by asking your instructor to provide a study guide 1-2 weeks in advance. A study guide is an effective way for an instructor to communicate expectations. There should be no surprises about what you were to learn by test day.
If your instructor's guide appears to cover everything imaginable, then you need to figure out how to prioritize your study. First, decide which items in the guide were actually discussed in class. Learn that material very well. Check your textbook to see if your notes about those subjects are correct.
Next, study any supplemental material that seemed exciting to the instructor when it was introduced or that the guide maintains is very important. Continue to prioritize the remainder of topics.
Think about what questions you might write for subjects at the top of your priority list. If you would have a hard time writing a clear question with a single answer about a particular concept, your instructor will have a hard time writing a good question as well.
Be sure to ask what format your instructor will use for test questions – multiple choice, essay, diagrams to label, etc. Also ask what the point distribution will be for the various types of questions. Knowing this will help you pace your time when taking the exam. Also find out before each exam what the procedure will be if you find an error in grading.
On test day there are some simple mistakes you can avoid. The first thing you must do is write your name on your exam. It is not fun when 2-3 students forget to do this. Who is to decide which student gets the test with the best grade? Take time to carefully read instructions for each section of the exam. If instructions are unclear to you ask the test monitor to clarify. Directions that are unclear to you will probably be unclear to your classmates.
I hope the ideas presented here will help bring down your anxiety level – both before tests and as tests are returned with a grade. There are few things as hard on one's stomach as getting back an exam with a poor grade. Yet, almost everyone, at one point in their anatomy and physiology class, will get back an exam or quiz with a less than satisfactory grade. When that happens to you just move on. There is so much to learn in A&P that there will be plenty of chances to perform well on future tests.
You may also like to read:
Memory Patterns & Themes in Anatomy and Physiology
Human Tissue Lab Practical Exams
Do you have questions?
Please put your questions in the comment box or send them to me by email at DrReece@MedicalScienceNavigator.com. I read and reply to all comments and email.
If you find this article helpful share it with your fellow students or send it to your favorite social media site by clicking on one of the buttons below.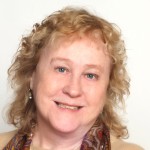 Margaret Thompson Reece PhD, physiologist, former Senior Scientist and Laboratory Director at academic medical centers in California, New York and Massachusetts and CSO at Serometrix LLC is now CEO at Reece Biomedical Consulting LLC.
Dr. Reece is passionate about helping students, online and in person, pursue careers in life sciences. Her books "Physiology: Custom-Designed Chemistry" (2012), "Inside the Closed World of the Brain" (2015) and the workbook (2017) companion to her online course "30-Day Challenge: Craft Your Plan for Learning Physiology" are written for those new to life science. More about her books can be found at amazon/author/margaretreece.
Dr. Reece offers a free 30 minute "how-to-get-started" phone conference for students struggling with human anatomy and physiology. Schedule an appointment by email at DrReece@MedicalScienceNavigator.com.
by