Anatomic names: How to master the challenge of remembering them
Do you find the volume of new words you must learn for anatomy to be an overwhelming challenge? Are you having a hard time recalling these strange anatomic names at test time? Would it help if you could condense your new word list by finding repetition in the human anatomic names?
History tells us that early anatomists studied whole humans. As they carefully dissected, they named human body parts in the sequence that they discovered them. To simplify the naming process they began with a group of root words that they repeatedly used as prefixes and suffixes with descriptive adjectives or nouns.
In contrast, your text book tries to simplify the known complexity of human anatomy by dividing whole humans into individual systems such as bones, muscle, nerve and so forth. It is up to you at the end of your course to put all of the systems together in your mind to make a whole human.
So, it is not surprising that you might miss the repetition in human anatomic names. Observing the patterns originally used in naming human anatomical parts will help your mind create links that will enhance your recall at test time.
Anatomists, like chemists, made up unique composite words to describe things they were seeing for the first time. They repeatedly used a set of root words, suffixes or prefixes, attached to other descriptive words. Some of the set originated from Latin, because Latin was the language of science and religion for many centuries. Others of the root words are from earlier history and are of Greek origin.
The first thing you want to do is to survey the Greek and Latin root words that are used most often in anatomy and medicine. Click the link above and make a copy of the page for reference. Do not try to memorize the list! Rather, as you come to new words in your book or in lecture, compare them to your reference list of Latin and Greek suffixes and prefixes. This will improve your understanding of why the composite word came into use.
For example, you will frequently see the use of '-cyte' as a suffix. It is from Greek and it means 'a hollow vessel'. In anatomy it, and its prefix form '-cyto', always refer to cells, the smallest building blocks of the body. A leukocyte is a cell that is the color white, because leuko- is a Greek word meaning clear or white. You will also come across oocyte, spermatocyte, chondrocyte, astrocyte, keratinocyte, osteocyte, and erythrocyte to name just a few. The word before the suffix always describes a characteristic of that particular cell type.
Next see how many words in your book use the prefix cyto-. For example what do you think cytogenetics might mean, or cytochemistry? When your mind understands the logic behind components of anatomical composite descriptive words, it will bring them readily to the surface as you fill in the blanks of test questions.
For further reading about how muscles are named check out Human Body Muscles.
Do you have questions?
Please put your questions in the comment box or send them to me by email at DrReece@MedicalScienceNavigator.com. I read and reply to all comments and email.
If you find this article helpful share it with your fellow students or send it to your favorite social media site by clicking on one of the buttons below.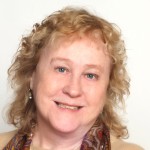 Margaret Thompson Reece PhD, physiologist, former Senior Scientist and Laboratory Director at academic medical centers in California, New York and Massachusetts and CSO at Serometrix LLC is now CEO at Reece Biomedical Consulting LLC.
Dr. Reece is passionate about helping students, online and in person, pursue careers in life sciences. Her books "Physiology: Custom-Designed Chemistry" (2012), "Inside the Closed World of the Brain" (2015) and the workbook (2017) companion to her online course "30-Day Challenge: Craft Your Plan for Learning Physiology" are written for those new to life science. More about her books can be found at amazon/author/margaretreece.
Dr. Reece offers a free 30 minute "how-to-get-started" phone conference for students struggling with human anatomy and physiology. Schedule an appointment by email at DrReece@MedicalScienceNavigator.com.
by