Why some students easily score an "A" in A&P, and other equally good students don't


How to get out of your own way
So what is new about human anatomy and physiology? More than you think! Today's scientific "facts' will not be tomorrow's scientific "facts." Guaranteed!
In today's world, the evolution of physiology theory and the gathering of new data are very fast. Advances in technology have seriously expanded the reach of human senses. That means some of what you already know will have to be tweaked to fit your instructor's current explanation.
Scoring an "A" in anatomy and physiology will depend upon your willingness to adjust your present beliefs to match the latest theories of how physiology shapes anatomy from embryological development through old age.
The first thing you need to do is come to terms with what you think you know. This is how you do that.  Get a current text book, go to the index, read the titles, and jot down what you already know about those subjects. Do not sneak a peek in the chapters yet. After you finish your list, check out whether each of your beliefs match what the text book says.
Compare your beliefs with those of your classmates
Where items on your list and theirs differ from the text book explanation, make up some questions in advance for use in class. If you do this as a group, each person can take just one questions to ask. Otherwise it will be very hard to come up with good questions on the fly in class as your instructor is moving quickly on to the next idea.
Feel free to say out loud what you thought about this subject in the past, and that you need to clarify the instructor's take on what the real story is. Then rephrase the instructor's answer to make sure you have it right.
More than likely your classmates have their own issues with ideas being taught and are as reluctant to bring them up as you are. Your opening up the discussion will help every one. . . including your instructor. Your instructor will welcome your feedback. Better yet, predictable test questions, where everyone has the best answer, will surface.
What will be on the exam?
Remember that teachers focus exam questions on the major ideas that they work hard to communicate. There is limited time to teach, so teachers carefully select a few ideas to focus upon from all of the ideas that the text book covers.
When teachers write exams their questions will be heavily weighted toward the material given the most time in lecture and lab. Follow your instructor's lead. Do not try to learn everything in your text book. The more questions you ask the clearer your instructor's message will become. Also the less likely it is that your success will be blocked by old ideas.
You may also find the following articles a help.
10 Tips for How to Learn Anatomy & Physiology
Do you have questions?
Please put your questions in the comment box or send them to me by email at DrReece@MedicalScienceNavigator.com. I read and reply to all comments and email.
If you find this article helpful share it with your fellow students or send it to your favorite social media site by clicking on one of the buttons below.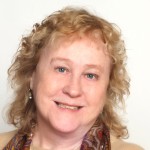 Margaret Thompson Reece PhD, physiologist, former Senior Scientist and Laboratory Director at academic medical centers in California, New York and Massachusetts and CSO at Serometrix LLC is now CEO at Reece Biomedical Consulting LLC.
Dr. Reece is passionate about helping students, online and in person, pursue careers in life sciences. Her books "Physiology: Custom-Designed Chemistry" (2012), "Inside the Closed World of the Brain" (2015) and upcoming "Step-by-step Guide for Study of Physiology" (2016) are written for those new to life science.
Dr. Reece offers a free 30 minute "how-to-get-started" phone conference to students struggling with human anatomy and physiology. Schedule an appointment by email at DrReece@MedicalScienceNavigator.com.
by