Blood acidosis and alkalosis

The normal pH range for human blood is 7.35 – 7.45.  A blood pH below 7.35 is a condition known as acidosis and can produce confusion, loss of consciousness, and even coma in humans. A blood pH above 7.45 is called alkalosis and can cause uncontrollable muscle contraction – hand tremor, muscle twitching, and prolonged muscle spasms.  So, what exactly is pH?
pH is a property of water solutions
An earlier post on this site titled "Water's Chemistry Governs Physiology" describes the origin of the water molecule's oppositely charged geometric ends. It also explains how the hydrogen nucleus – a single proton – shared its one electron with oxygen such that the electron was pulled far away from hydrogen nucleus.

Demonstration of the pH property of water's chemistry was obtained by experimental measurements revealing that a small fraction of liquid water molecules break apart spontaneously freeing one hydrogen nucleus [H+].
This separation of the atoms of the water molecule occurs even when water is pure. That is one hydrogen nucleus, a single proton, breaks loose from the whole molecule. The remnant of the water molecule then carries a full negative charge and is called an hydroxide ion [OH-].
The formula for this reversible chemical process is:
H2O ↔ [H+ ] (an acid) + [OH– ] (a base)
There are scientific data showing that the loose proton, [H+], actually attaches itself to the oxygen end of an adjacent water molecule forming a hydronium ion [H3O+] rather than floating free as a proton.  
However, because protons readily move among water molecules and can reunite with the basic [OH– ] they are represented in most equations as just [H+].
pH is defined as the concentration of [H+] in a water solution. That is, pH defines how many [H+] are present per liter of water.  
The pH of pure water is 7.00, and that turns out to be close to an optimal concentration of [H+] in an environment of biologic molecules. Any pH value greater than 7.00 is said to be alkaline. Any pH below that of pure water is said to be acidic.
Because of the way pH is defined, the number 7 means that there are 10-7 moles of [H+] in a liter of pure water.  It also means that there are more [H+] in a solution that is pH 3 than in a solution that is pH 7, because 10-7 is a much smaller number than 10-3  
A more detailed explanation of the number scale for pH can be found in my book "Physiology: Custom-Designed Chemistry." To take a look inside the book for free click here.
pH values in body fluids
But, why is it important how many [H+] float around in body fluids? The primary reason is that these acids are likely to randomly break any chemical bond that they get near.
When a bond breaks in a large biologic molecule, it causes a change in the molecule's shape. Shape is very important to biologic molecules. When their shape alters, they can no longer get their job done.
Notice in the scale pictured that the gastric fluids of the stomach are very acidic.  This acid condition in the stomach is created for the very purpose of breaking apart large protein molecules in food.   Urine also has a pH outside the narrow range of most body fluids, because it accumulates excess [H+] secreted by the kidney.  Both the stomach and the urinary bladder have special anatomical features that protect them from high acid concentrations.
There are many contributors, both acidic and alkaline, to the final pH of human body fluids, and they are difficult to measure separately. Yet, pH balance is tightly maintained in the human body.
The human body has multiple layers of regulatory control for balancing pH so that it stays in the range of 7.35 – 7.45. They include a fast response – blood buffers and lung respiration rate – supplemented by the kidney's slow but steady removal of [H+].
Also check out Buffering Body Alkalinity and Acidity by clicking here. There I describe the human body's fascinating buffer system that connects local tissue response to blood pH fluctuation with lung respiration – the carbonic acid/bicarbonate buffering system.
Do you have questions?
Please put your questions in the comment box or send them to me by email at DrReece@MedicalScienceNavigator.com. I read and reply to all comments and email.
If you find this article helpful share it with your fellow students or send it to your favorite social media site by clicking on one of the buttons below.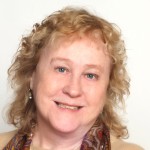 Margaret Thompson Reece PhD, physiologist, former Senior Scientist and Laboratory Director at academic medical centers in California, New York and Massachusetts and CSO at Serometrix LLC is now CEO at Reece Biomedical Consulting LLC.
Dr. Reece is passionate about helping students, online and in person, pursue careers in life sciences. Her books "Physiology: Custom-Designed Chemistry" (2012), "Inside the Closed World of the Brain" (2015) and the workbook (2017) companion to her online course "30-Day Challenge: Craft Your Plan for Learning Physiology" are written for those new to life science. More about her books can be found at amazon/author/margaretreece.
Dr. Reece offers a free 30 minute "how-to-get-started" phone conference to students struggling with human anatomy and physiology. Schedule an appointment by email at DrReece@MedicalScienceNavigator.com.
by