Meeting the challenge of including EVERYTHING in A&P notes
What is your best way for taking A&P notes?
Most instructors are convinced that note taking skills are important for students to practice. However, the best method for taking notes in a science class such as anatomy and physiology – a class that is so concentrated with facts and new ideas – is not always apparent.
One thing you can do is to develop a set of easy to remember short codes for words that are used repeatedly.  It is always good to have a personal form of shorthand, short codes, to use because some words are used frequently.
Of course your short notations must be somewhat diverse for different subjects. Probably the short codes for Anatomy will not work well in Literature class.
How to know if you missed a major point in the lecture
But, even more important than how much you write is how well your notes match what your instructor hopes you will remember. Do not try to be a mind reader and guess what part of the material presented is most important!
I suggest that you take notes during the first three lectures. For each lecture try a slightly different system for how you construct your notes such as outlines, charts, abbreviated sentences. And then, meet with your instructor. Ask your instructor if your notes contain the most important points delivered in those lectures. Show your instructor your actual notes and ask for a critique.
Your instructor will be thrilled you care enough to ask these questions before exam time. If the instructor's critique is that you missed some important items, ask for strategies for detecting important points during the next lecture.
It is critical that you find out your instructor's style of teaching early rather than late. Some instructors will be happy if you get the major points that they write on the board. Some will want you to have in your notes all the major points that they verbalized. Some instructors will give just enough detail to provide a high level overview of a subject. Some will delve deeply into the details of a very limited topic. Some will talk fast, and some will talk slow.
Can you read your hurried handwriting?
If you write notes by hand, do you have trouble reading your own writing? If yes, be sure to copy or type your notes as soon as possible after the lecture. The longer you wait, the less likely you will be able to reconstruct them. If you are short of time, you definitely should do this step every day. Because if you do not do it daily you will waste many hours trying to figure out your notes when it is time to study for the exam.
Find out what material will be covered by exams
The last step in this process is to find out how many questions on exams will be from the lectures and how many from the reading material. If a lot of emphasis in exams will be on the reading material, make notes from the book and ask your instructor to critique them as well.
You may find that you must adjust your strategies for note taking for each instructor. Or, you may find a system of note taking that works for most of your courses. Either way learning the true objectives of each course, and the tactics that are recommended by your instructor for meeting those objectives will enable you to get high scores on your exams. You will avoid the anxiety that makes your stomach hurt every time exams are returned and you must look at the grade.
You may also find useful the study strategies described in the following articles:
Did You Interview Your Instructor?
Memory, Patterns, and Themes in Anatomy and Physiology
Do you have questions?
Please put your questions in the comment box or send them to me by email at DrReece@MedicalScienceNavigator.com. I read and reply to all comments and email.
If you find this article helpful share it with your fellow students or send it to your favorite social media site by clicking on one of the buttons below.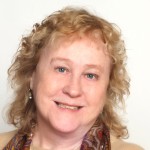 Margaret Thompson Reece PhD, physiologist, former Senior Scientist and Laboratory Director at academic medical centers in California, New York and Massachusetts and CSO at Serometrix LLC is now CEO at Reece Biomedical Consulting LLC.
Dr. Reece is passionate about helping students, online and in person, pursue careers in life sciences. Her books "Physiology: Custom-Designed Chemistry" (2012), "Inside the Closed World of the Brain" (2015) and the workbook (2017) companion to her online course "30-Day Challenge: Craft Your Plan for Learning Physiology" are written for those new to life science. More about Dr. Reece's books can be found at amazon.com/author/margaretreece.

Dr. Reece offers a free 30 minute "how-to-get-started" phone conference for students struggling with human anatomy and physiology. Schedule an appointment by email at DrReece@MedicalScienceNavigator.com.
by