What does a pathologist see under the microscope?
One of the most difficult sessions of human anatomy lab for beginning students is learning to identify body tissues under the microscope.
First, just finding the tissue in the viewer of the microscope is a challenge.
Would it not be nice to have your own personal pathologist to explain what you are supposed to be seeing?
Well this is available on YouTube from a group called Shotgun Pathology. Dr. John Minarcik has produced over 800 short videos decribing human tissue in detail. Below are links to those of his videos that I think will be most helpful to human anatomy students.
* Elastic Cartilage [1:59 minutes]
* Hyaline Cartilage [4:26 minutes]
* Fibro-cartilage [1:59 minutes]
* Dense Regular Connective tissue [2:22 minutes]
* Areolar Connective Tissue [5:45 minutes]
* Adipose Tissue [3:15 minutes]
* Spongy Bone [4:06 minutes]
* Dense Bone [6:11 minutes]
* Bone Marrow [2.38 minutes]
* Three Muscle Types [6:20 minutes]
* Heart Endo-, Peri-, Epicardium [2:29]
* Heart Purkinje Fibers [1:39 minutes]
* Nerve Fiber [2:49 minutes]
* Thin Skin [9:58 minutes]
* Neurovascular Bundle [3:43 minutes]
* Lung [6:55 minutes]
* Trachea [5:11 minutes]
* Kidney [9:01 minutes]
* Liver [6:43 minutes]
As you work with this section of your laboratory class you may also want to read Memory, Patterns, and Themes in Anatomy & Physiology.
If you would like to learn more about medical pathology, Dr. Minarcik annually presents online a course called Free Online Global Medical School Pathology course. Check out the most recent course. Just Google John R. Minarcik and you will find it. It is an American Medical School level course for third year medical students, but it is really helpful even it you never plan to become a pathologist.
I think this would be a great opportunity for anyone who is in medical school, or who just wants to know more about human tissues – healthy and diseased. The course has no exams, no grades, and no tuition – it is strictly a fine learning opportunity.  Even if you read this after the start date, you can still join the course because all the sessions are recorded and can be either downloaded to your computer or viewed by streaming at your convenience.
I have no business affiliation with Dr. Minarcik.  I stumbled upon his material as I was searching YouTube for videos on human tissue histology. Some years ago when I worked in academic medicine and I needed to understand histology of a tissue, I always talked a pathologist into spending a little time with me at the double headed microscope.
On YouTube Dr. Minarcik does this for everyone for FREE.
Do you have questions?
Please put your questions in the comment box or send them to me by email at DrReece@MedicalScienceNavigator.com. I read and reply to all comments and email.
If you find this article helpful share it with your fellow students or send it to your favorite social media site by clicking on one of the buttons below.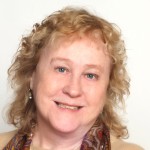 Margaret Thompson Reece PhD, physiologist, former Senior Scientist and Laboratory Director at academic medical centers in California, New York and Massachusetts and CSO at Serometrix LLC is now CEO at Reece Biomedical Consulting LLC.
Dr. Reece is passionate about helping students, online and in person, pursue careers in life sciences. Her books "Physiology: Custom-Designed Chemistry" (2012), "Inside the Closed World of the Brain" (2015) and the workbook (2017) companion to her online course "30-Day Challenge: Craft Your Plan for Learning Physiology" are written for those new to life science. More about her books can be found at amazon.com/author/margaretreece.

Dr. Reece offers a free 30 minute "how-to-get-started" phone conference to students struggling with human anatomy and physiology. Schedule an appointment by email at DrReece@MedicalScienceNavigator.com.