What is 'chemical energy', and where does a body find it?
Chemical energy in physiology
The term 'energy' has several different meanings depending upon which science you are studying. This is very confusing for students, even for those of you who have already taken chemistry and physics courses. Because so much of physiology depends upon having an understanding of energy swaps between molecules, the idea is very important to grasp early in your study.
Energy that is transportable in physiology is contained in chemical bonds between atoms.
There are several short hand methods for describing chemical bonds. Probably the most realistic representation is the overlapping spheres model at the bottom right in this picture.
What models do not convey, however, is that there is still movement of the atoms after bonds form. Click for an animation of movement around a carbon to carbon bond.
Then imagine the amount of movement, or kinetic energy, possible in larger biological molecules. Total energy, the sum of kinetic energy plus potential energy, of a molecule relates to freedom of movement of the atoms within the molecule.
Source of bond energy
Energy for living systems comes from the sun. Initially it is plant cells that incorporate the sun's radiant energy into chemical bonds between water and carbon dioxide to make sugar. Humans and animals have devised ways of rearranging sugar molecules made in plant cells in ways that transfer plant energy into their own structural and functional molecules.
So what is a chemical bond between atoms? First, remember that atoms have a nucleus orbited by rapidly moving electrons. Each type of atom has a unique number of electrons. Electrons move so rapidly that it is not physically possible to tell where any one electron is at any given point in time.
To get around the issue of electron location, scientists have agreed to predict the movement of electrons based upon probability equations. Using such equations, it is now generally agreed that electrons orbit in layers. Electrons in the layers closest to a nucleus are most tightly held. Electrons orbiting in the layer farthest from the nucleus are more likely to interact with electrons of other atoms.
Chemical bonding occurs between two atoms when their outermost electron orbits become more stable by forming a hybrid orbit. Such bonds are called covalent bonds. They are strong bonds that require a substantial addition of energy to break apart. Atoms can share one, two, or three electrons orbiting their nuclei thus forming single, double, and triple bonds.
Chemical bonds by their nature place a restriction on the movement of the atoms involved. As separate units, the energy of each atom can be thought of as its freedom of motion, its kinetic energy.
When two atoms become bound to each other, they limit each others freedom of movement, and therefore have less kinetic energy. Suppressed kinetic energy, the molecule's potential energy, is released when the link between atoms is broken.
Complex biologic molecules contain a large amount of potential energy that is related to the net loss of freedom of motion of all the atoms present. Eliminating or changing the character of one bond in a large complex molecule can either increase, or decrease the molecule's potential energy.
Moving energy between molecules
The process in humans of shifting packets of energy from nutrient molecules to body structural molecules is called metabolism. With the breaking of covalent bonds in biological molecules part of the released energy becomes heat, that is radiant energy like the sun's, and part is transferred to other nearby molecules.
Energy lost to heat in non living systems is considered wasted energy, energy no longer available to perform work. In humans however heat is a tightly regulated asset. This is because enzymes, specialized molecules that refashion covalent bonds by bringing the molecular bonds into a favorable environment, work well at only one temperature. Homeostatic physiologic systems work to maintain the correct temperature through regulation of bond formation and bond breaking.
You will discover many fascinating details of these energy transfer systems as you pursue the use of energy in physiologic systems. If you lose sight of the bigger picture, it is easy to get lost in the details and theories related to these processes. Just remember that total energy of a molecule is correlated to freedom of movement of its atoms. Finally, keep in mind that much of what you discover about these processes are still theories that may have to be tweaked in the future.
To learn more about chemical energy and how it is important to the human body check out my book Physiology: Custom-Designed Chemistry – it is available at most locations as an e-book or paperback. Click here for a look inside.

You may also like to read:
Water's Chemistry Governs Physiology
Physiology: Why Learn Its Chemistry Now
Do you have questions?
Please put your questions in the comment box or send them to me by email at DrReece@MedicalScienceNavigator.com. I read and reply to all comments and email.
If you find this article helpful share it with your fellow students or send it to your favorite social media site by clicking on one of the buttons below.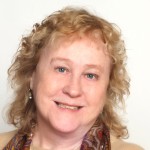 Margaret Thompson Reece PhD, physiologist, former Senior Scientist and Laboratory Director at academic medical centers in California, New York and Massachusetts and CSO at Serometrix LLC is now CEO at Reece Biomedical Consulting LLC.
Dr. Reece is passionate about helping students, online and in person, pursue careers in life sciences. Her books "Physiology: Custom-Designed Chemistry" (2012), "Inside the Closed World of the Brain" (2015) and soon to be released workbook (2017) companion to her online course "30-Day Challenge: Craft Your Plan for Learning Physiology" are written for those new to life science.
Dr. Reece offers a free 30 minute "how-to-get-started" phone conference to students struggling with human anatomy and physiology. Schedule an appointment by email at DrReece@MedicalScienceNavigator.com.