Think you need only 10% of your brain cells?

The first drawings of the cells of the brain were made by a 1906 Nobel Prize winner Ramón y Cajal. His drawing of the cells of the cerebellum is shown below.
The large cells in the upper left corner of Ramón y Cajal's drawing are neurons. The smaller cells throughout the rest of the drawing are what he called glia or glue. Neurons only made up about 10% of the cells in the microscopic fields he observed. He and others thought that only the neurons were the working cells of the brain.
The smaller more numerous glia with cell bodies about one tenth the size of neurons' were thought to merely add mechanical support within the brain. It was the neurons alone that were believed to control thinking.
The misconception that a person can afford to lose many brain cells is based upon this fact that only 10% of the cells are neurons. Today's neuroscience is just beginning to overturn that conviction by unraveling the true partnership that exists between neurons and glial cells.

It is now recognized that the brain operates as an isolated community of cells that connect, share the work, and disengage on a millisecond time scale.
The glial cells are participants in neuron signaling, immune surveillance, pH regulation, and extracellular fluid homeostasis.
There are three types of glial cells in brain and spinal cord. They are astrocytes, microglia, and oligodendrocytes. A fourth non-neuron cell type in brain, the ependymal cell, plays a critical role in extracellular fluid maintenance, brain nutrition, and birth of replacement neurons.
Here is a video by Dr. John Minarcik explaining the actual appearance of brain cells under a light microscope.
Extracellular fluid maintenance
Ependymal cells line the ventricles of the brain and the central column of the spinal cord. These cells are much like simple columnar epithelial cells with microvilli and cilia on their surface that faces the ventricle.
Ependymal cells both absorb and produce cerebrospinal fluid in the central brain ventricles. On the opposite side of these cells, away from the ventricle, there are tentacle-like extensions that attach to a second type of glial cells the astrocytes.
Astrocytes form bridges between nerves and ependymal cells and between nerves and blood capillaries. They play an active role in regulating blood flow in the brain and, therefore, delivery of nutrients and removal of waste from the brain.
Neuronal signaling
Studies during the 1990s showed for the first time that astrocytes are also involved in cell signaling within the brain. They send messages to neurons through a calcium dependent release of the excitation neurotransmitter glutamate.
At synaptic spines of neuron dendrites, astrocytes form an anatomical tripartite synapse with the pre- and postsynaptic neuron elements. Recent research also provides data to suggest that astrocytes, influenced by neighboring neural activity, can increase brain blood flow by local dilation of blood vessels. This provides higher levels of glucose for areas with intense signaling activity.
The second type of glial cell important to nerve signaling integrity is the oligodendrocyte. This cell makes all of the myelin that insulates the long axons of neurons. A single oligodendrocyte can wrap a 1 um myelin sheath around up to as many as 50 axons.
Presence of a myelin sheath increases the rate at which signals are transmitted along a neuron axon. Surprisingly such insulation of brain nerve axons is not complete in humans until age 25-30. Some investigators have produced data that suggest the degree of myelination of brain neuron axons can be correlated with complex cognitive activities such as risk assessment.
Brain's innate immune system
The third type of glial cell is known as microglia. These cells that are very tiny in their inactive form are the resident macrophages of the brain and spinal cord. They function as the first and main form of immune defense in the central nervous system.
Microglia scavenge for build up of waste material, damaged or apoptotic neurons, and infectious agents. Microglia cells originate as primitive macrophages from the embryonic yolk sac. Primitive macrophages further differentiate into microglia within the brain. Their population is supplemented by bone marrow derived myeloid cells only during trauma that disrupts the blood brain barrier.
Microglial cells undergo a variety of structural changes depending upon their current role. Such structural changes are correlated with the functional changes of these cells. Shape and size of microglial cells depend upon whether they are scavenging, phagocytosing virus and bacteria, presenting antigen, pruning synapses, or promoting repair and regrowth of nerve tissue.
Microglial cells engage in a two-way molecular communication system with neurons. They accomplish this through a complex set of extracellular signaling molecules. Neurons have receptors for molecules secreted by micoglia. Microglia have receptors for molecules secreted by neurons.
In summary, to understand how a brain works and how it fails to maintain homeostasis in diseased states both neurons of the brain and glial cells in the brain must be taken into consideration.
You may also like to read the following.
A Virtual Tour Inside the Closed World of the Human Brain
Astrocytes and Energy in Brain
Do you have questions?
Please put your questions in the comment box or send them to me by email at DrReece@MedicalScienceNavigator.com. I read and reply to all comments and email.
If you find this article helpful share it with your fellow students or send it to your favorite social media site by clicking on one of the buttons below.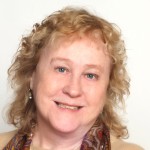 Margaret Thompson Reece PhD, physiologist, former Senior Scientist and Laboratory Director at academic medical centers in California, New York and Massachusetts and CSO at Serometrix LLC is now CEO at Reece Biomedical Consulting LLC.
Dr. Reece is passionate about helping students, online and in person, pursue careers in life sciences. Her books "Physiology: Custom-Designed Chemistry" (2012), "Inside the Closed World of the Brain" (2015) and the workbook (2017) companion to her online course "30-Day Challenge: Craft Your Plan for Learning Physiology" are written for those new to life science. More about her books can be found at amazon/author/margaretreece.
Dr. Reece offers a free 30 minute "how-to-get-started" phone conference to students struggling with human anatomy and physiology. Appointments are scheduled by email at DrReece@MedicalScienceNavigator.com.
by