Why energy flows from molecule to molecule
The First Law of Thermodynamics states that: energy can be transformed from one form to another, but cannot be created or destroyed. This law of the universe implies if a bond in a molecule is broken and then the exact same bond reforms, the amount of energy required to break the bond is exactly the same as the amount of energy released when the bond formed.
So, how then do living beings profit from the energy contained in the bonds of food molecules such as sugar? In this case, when bonds are broken in food molecules such as sugar, energy transfers to different molecules.  Key to understanding how this can happen is that the bonds in sugar molecules are relatively weak high energy bonds compared to the bonds in the final products of the reactions, water and carbon dioxide, which are strong and low energy.
Living systems break apart the atoms in sugar molecules and build water and carbon dioxide with sugar's atoms and some additional oxygen. It takes many small intermediate steps to actually accomplish this, but the overall reaction is:
C6H12O6 (sugar) + 6 O2 → →→ 6 CO2 + 6 H2O + 2880 kJ (released energy per mole)
The key feature of the net reaction is that a much smaller amount of input kinetic energy is required to break the bonds in sugar than is released to the molecular environment when the strong low energy bonds of water and carbon dioxide form.
There is a net excess of energy released to the system.  Such energy is conserved according to the First Law of Thermodynamics and available for use by neighboring molecules to break apart other bonds, or to provide heat which locally increases the kinetic energy of nearby molecules favoring spontaneous new bond formation.
The thermodynamic model of energy transfer between molecules can be made intuitively reasonable. An example may be to think of atoms that exist in close confinement in the human body to be similar to couples moving to music on a very overcrowded dance floor. If half of the couples (or atoms) should decide to move closer together and dance more slowly, the remaining couples (or atoms) will gain space and they will dance further apart and more energetically.
In a physiological system molecular bonds are broken and new bonds are formed constantly with the help of large specialized molecules called enzymes. The process of making and breaking bonds in patterned sequences allows kinetic energy to be dispersed among physiologic molecules in a controlled fashion.
To read more about how human's adapted the rules of chemistry for life in a constant temperature environment check out my "Physiology: Custom-Designed Chemistry."  If you decide to buy this book, please write a review at Amazon to tell people what you think of its presentation of physiologic chemistry. I would very much appreciate it.

Many physiology teachers avoid mentioning the First Law of Thermodynamics when they talk about sugar metabolism, because they believe is a very difficult concept for students. I really would like to know if you found this explanation incorporating the law of conservation of energy helpful.
More on this topic can be found at Chemical Energy Powers Physiology.
Do you have questions?
Please put your questions in the comment box or send them to me by email at DrReece@MedicalScienceNavigator.com. I read and reply to all comments and email.
If you find this article helpful share it with your fellow students or send it to your favorite social media site by clicking on one of the buttons below.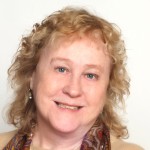 Margaret Thompson Reece PhD, physiologist, former Senior Scientist and Laboratory Director at academic medical centers in California, New York and Massachusetts and CSO at Serometrix LLC is now CEO at Reece Biomedical Consulting LLC.
Dr. Reece is passionate about helping students, online and in person, pursue careers in life sciences. Her books "Physiology: Custom-Designed Chemistry" (2012), "Inside the Closed World of the Brain" (2015) and the workbook (2017) companion to her online course "30-Day Challenge: Craft Your Plan for Learning Physiology" are written for those new to life science. More about her books can be found at amazon/author/margaretreece.
Dr. Reece offers a free 30 minute "how-to-get-started" phone conference to students struggling with human anatomy and physiology. Schedule an appointment by email at DrReece@MedicalScienceNavigator.com.
by