How to get an A in physiology

If you are struggling with the physiology part of your anatomy and physiology course, an online open enrollment crash course called the "30-Day Challenge: Craft Your plan for learning physiology" taught by a physiologist with 30 years experience helping beginners in the field like yourself could be just what you are looking for. Click here for the details.

The 'secret sauce' for understanding human physiology is to discover how each of the 3 master controllers, nervous, endocrine and cardiovascular systems, behave to maintain each anatomic division of the body. There is a logic to how the master controllers work with each other.
Have you ever wondered what people are talking about when they refer to "physiologic cause and effect"? Physiologic cause and effect is a description of how the body's 3 Master Controllers respond to any part of the system moving away from its normal set point.
Learn how the human body's 3 Master Controllers coordinate its internal control of exercise, the fight-or-flight response, blood pressure, the structure of your living skeleton and much more. Come away with a strategy for learning the physiology of each body system regardless the order in which the systems are presented.
Master Controller #1: Nervous System Partnering with Cardiovascular and Endocrine

Sensing the Internal & External World

Somatic Motor Control – Skeletal Muscle

Autonomic Motor Control – Smooth Muscle

Brain's Role in Exercise

All 3 Master Controllers in Fight-Or-Flight Response
Master Controller #2: Cardiovascular System Partnering with Nervous and Endocrine

Body's Liquid Recirculating System

Heart – a Semi-autonomous Pump

Nutrient/Waste Exchange

Control of Blood Pressure

Control of Blood Volume
Master Controller #3: Endocrine System Partnering with Cardiovascular System &  Nervous

Set Point Maintenance

Hormones & Receptors

Neuroendocrinology

Endocrine Feedback Loops

A Case Study – Live Bone
Crafting Your Plan for Tackling the Physiology of Any Anatomic System
The last module of "30-Day Challenge: Craft Your Plans for Learning Physiology" leads you through how to create your own strategy for learning physiology of every anatomic system using the information gained here about how the 3 Master Controllers work in partnership.
Click here for more details about this open enrollment online crash course that will get you past your worries about mastering physiology now and in the future course of your career in medicine.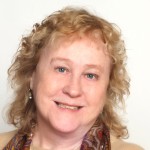 Margaret Reece PhD is an educator, scientist and author whose expertise lies in the area of human physiology. Click here for information about her books, https://www.amazon.com/author/margaretreece.

Over the course of her long career she introduced hundreds of new students to the beautiful intricacies of living systems. She skillfully bridges the gap between basic science and medical practice.

Dr. Reece served 18 years as a Laboratory Director in clinical departments in New York and Massachusetts. Subsequently, until 2012, she served as Chief Scientific Officer for a biotechnology company in Upstate New York developing lead compounds for drug development.
Dr. Reece is presently CEO of Reece Biomedical Consulting LLC, a company dedicated to supporting undergraduate life science and graduate medical students in their efforts to master the complexities of human anatomy and physiology.
by