An unconventional guide to the study of physiology
Is this the term you must take Anatomy & Physiology?
Many answers to the question "What is physiology?" declare physiology to be separate from anatomy, the structure of the body. Some even go so far as to declare physiologic function as being  separate from the biochemical composition of the body.
This is rather like saying the function of a car is to drive down the road without talking about what a car is and how it gets to drive down the road. Anatomy and physiology are tied together even more tightly than driving and a car. Physiology morphs the anatomy. When function fails anatomy wastes away – unlike the automobile that just sits there broken.
Focus first on body chemistry
Studying anatomy and physiology will be much easier if you focus upon the big picture first. And, the big picture consists of learning the basics of body chemistry. For those of you who are taking this course because you are going to be a healthcare professional, body chemistry will soon become a focus of your professional life. Body chemistry is physiology. And, physiology constantly remolds anatomy.
As children grow their physiology and anatomy evolve into an adult configuration. When adults consistently exercise parts of their anatomy, physiology changes the shape of the performing elements. For example, if you lift weights for exercise your muscles get bigger. If you run for exercise your muscles get thinner. As people age the adult form of their anatomy again changes. Anatomical consequences of aging are driven by adjustments in body chemistry.
Physiology, body chemistry, is a whole body phenomenon tying together structure and function. Unfortunately, physiology is usually taught as an add-on to anatomy. This makes physiology appear to be dependent upon anatomic structure. The larger view that anatomy responds to changes in physiology is often missed entirely.
You may be wondering if you should take chemistry first. The answer is, not really. Happily, body chemistry relies on fewer principles than organic chemistry in general. In fact it is difficult to translate chemistry as taught in chemistry class into physiology. This is because body chemistry is restricted to a very narrow temperature range unlike test tube chemistry.
Rather than proceeding through the first few weeks of your anatomy and physiology course trying to figure out body chemistry on your own, you may want to check out my book on this subject – "Physiology: Custom-Designed Chemistry; Getting past the anxiety that physiological chemistry is too hard to learn."  It is a quick read and it will make physiology seem much less mysterious.
Why human physiology is precisely in tune with the properties of Earth's environment
Have you ever wondered why astronomers put so much energy into looking for water on the other planets of our solar system? They tell us that where there is water there can be life. Can you guess why water is a life support chemical?
In "Physiology: Custom-Designed Chemistry" you will discover what you need to know to understand the physiology presented in an introductory anatomy and physiology course. You will learn about:
The Energy that Sets Physiological Processes in Motion (What is that stuff called energy?)

Water – a Powerfully Energetic Chemical (Where do body cells come from?)

How Molecules Mingle and Relocate – Diffusion, Osmosis, Osmotic Pressure, & Hydrostatic Pressure (How do nutrients and waste products get into and out of the body?)

Physiology's Interface with Earth's Atmosphere – Exploring Gas Laws (Why is it so important that carbon dioxide remain low in Earth's atmosphere?)

Fluid Compartments: the Platform for Long Distance Communication (How do nerves create an electrical signal?)
Cause and effect in physiology
The response of the body's systems to trauma of one kind or another is one of the most difficult aspects of physiology for students to learn. But, if you always remember that the systems are tied together by the body's chemistry, it will be easier to predict what must happen in response to each type of disturbance. Any aspect of body function that strays from the norm will elicit the help of all of the other systems to move the body back to proper function at the chemical level.
You may also find the following posts useful.
Buffering Body Alkalinity and Acidity
Applying Thermodynamics Law to Physiology
Water's Chemistry Governs Physiology
If you find this unconventional view of physiology useful, please share it with your fellow students or send it to your favorite social media by clicking one of the buttons below.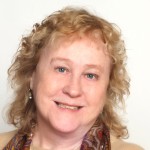 Margaret Thompson Reece PhD, physiologist, former Senior Scientist and Laboratory Director at academic medical centers in California, New York and Massachusetts and CSO at Serometrix LLC is now CEO at Reece Biomedical Consulting LLC.
Dr. Reece is passionate about helping students, online and in person, pursue careers in life sciences. Her books "Physiology: Custom-Designed Chemistry" (2012), "Inside the Closed World of the Brain" (2015) and the workbook (2017) companion to her online course "30-Day Challenge: Craft Your Plan for Learning Physiology" are written for those new to life science. More about her books can be found at amazon.com/author/margaretreece.

Dr. Reece offers a free 30 minute "how-to-get-started" conference call to students struggling with human anatomy and physiology. Schedule an appointment by email at DrReece@MedicalScienceNavigator.com.
by