Physiology is a special custom-designed form of chemistry
Human physiology courses usually begin with a very brief introduction to basic chemistry.  But it is often difficult for beginners to see the relevance of that information to learning physiology.
Chemistry in chemistry class appears different than chemistry in physiology, because the human body operates at an almost constant temperature.
In chemistry lab if you want to get a reaction started you can either add or subtract heat.  To get around the problems posed by chemistry that must be kept at a constant temperature, human physiology has fine-tuned and custom-designed its use of chemistry.
In my free strategy blueprint "Chart Your Course to an A in Anatomy & Physiology", I present 3 strategies specifically for how to study physiology.  If you want a copy of my free guide, click here and put your first name and email address in the boxes there, and I will send it to you.
A free 6 week e-course focused upon how to score high on your anatomy and physiology exams comes with the guide as a bonus. If at any time you no longer want to receive our emails, click the link at the bottom and you will be removed from out list of correspondents.

One of the 3 strategies listed in my free guide for learning physiology states that you can find all the chemistry you need for physiology in as few as 8 basic concepts from chemistry and physics.
To discover more about the specific concepts I have in mind, check out my book on this subject "Physiology: Custom-Designed Chemistry". In this and in several additional posts I will be briefly exploring some principles of chemistry that are explained in greater depth in the book.
It is important to start with the idea that water is a powerful and highly reactive chemical. Water, because it is so familiar, is often viewed by students of physiology as space filler between real biologic molecules such as proteins, fat,DNA, carbohydrates, etc.  Nothing could be less true! Water is a very powerful chemical.
In fact, water's chemistry defines physiology.  No other chemical has the necessary properties to drive the body's functional molecules into an organized arrangement, and to facilitate their dynamic co-operation to produce what we call "life".
Further reading on this subject can be found at:
Water's Chemistry Governs Physiology
Buffering Body Alkalinity and Acidity
Do you have questions?
Please put any questions you have in the comment box below or send them to me by email at DrReece@MedicalScienceNavigator.com. I read and reply to all comments and email.
If you find this article helpful share it with your fellow students or send it to your favorite social media site by clicking on one of the buttons below.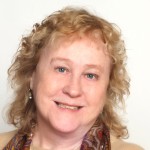 Margaret Thompson Reece PhD, physiologist, former Senior Scientist and Laboratory Director at academic medical centers in California, New York and Massachusetts and CSO at Serometrix LLC is now CEO at Reece Biomedical Consulting LLC.
Dr. Reece is passionate about helping students, online and in person, pursue careers in life sciences. Her books "Physiology: Custom-Designed Chemistry" (2012), "Inside the Closed World of the Brain" (2015) and the workbook (2017) companion to her online course "30-Day Challenge: Craft Your Plan for Learning Physiology" are written for those new to life science. More about her books can be found at amazon/author/margaretreece.
Dr. Reece offers a free 30 minute "how-to-get-started" phone conference to students struggling with human anatomy and physiology. Schedule an appointment by email at DrReece@MedicalScienceNavigator.com.
by