What is your plan for passing Anatomy and Physiology?
What would getting an A in Anatomy & Physiology be worth to you? If you are planning a career in health care, would an A help you get into the professional training program of your choice? If you are majoring in Exercise Physiology, would an A in Anatomy and Physiology be a source of pride? Maybe Anatomy & Physiology would meet a science requirement outside your major, but you are afraid this course may ruin your hard won high grade point average.
If you want or need to take a course in Anatomy and Physiology, but you lack confidence in your ability to learn this science, get my free blueprint for charting your course to an A in A&P by clicking here. All you need to do is put your first name and email address in the box that comes up when you click on its picture on the right side of this page. I will send you my report and a free 6 week e-course focused on how to score high on you anatomy and physiology exams. You can opt out of my email list at any time by clicking a link located at the bottom of my emails.

This report teaches 7 key techniques to use in developing your strategic plan for studying anatomy and physiology.
1. Figure out what you already know.

Everyone today knows something about anatomy and physiology – if only from hearing the news.

2. Focus on learning orientation and direction of anatomic body parts in 3-dimensional space. These descriptive terms appear easy but tend to be confusing.
3. Learn to pronounce the strange names distinctly.

The long names in anatomy tend to be combinations of small words that are easy to remix incorrectly.

4. Make note of the repetitive use of many descriptive words in anatomy. For example, the frontal lobe and occipital lobe of the brain are covered by the frontal bone and occipital bone. The frontal bone and occipital bone are covered by one muscle the occipitofrontalis muscle.
5. Think about the components of physiology control schemes for maintaining order.

When machines break they stop. Humans seldom stop living when a part breaks or functions poorly. Find out why!

6. Examine the 3 major communication systems of physiology and how they play off of each other.

A clear view of the big picture in physiology is gained by focusing on the interplay between the nervous system, the cardiovascular system, and the endocrine system as they respond to sudden imbalances in the body.

7. Focus on learning just 8 basic concepts from chemistry and physics that are used to explain the aqueous chemistry of physiology.

The concepts you will find most useful are types of ions, types of chemical bonds, pH and diffusion of particles in water, osmotic pressure, hydrostatic pressure, heat transfer, Henry's Gas Law, and Dalton's Gas Law.
Click here now for my Free Blueprint. With its associated 6 week e-course, this set of strategies explains the secret to psyching out anatomy and physiology exams. The secret has nothing to do with cheat sheets. The secret shows you how to know in advance which questions are most likely to appear on your exams – and how to always have the best answers ready at test time.
Having taught this course to college students for 30 years, I am certain that learning anatomy and physiology does not have to be as traumatic as you think. All you need is a good plan.

You may also like to read my article titled: 10 Tips for How to Learn Anatomy & Physiology.
Do you have questions?
Please put your questions in the comment box or send them to me by email at DrReece@MedicalScienceNavigator.com. I read and reply to all comments and email.
If you like my tips share them with your fellow students or send notice of this article to your favorite social media site(s) by clicking on buttons below.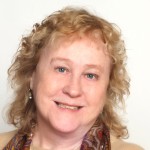 Margaret Thompson Reece PhD, physiologist, former Senior Scientist and Laboratory Director at academic medical centers in California, New York and Massachusetts and CSO at Serometrix LLC is now CEO at Reece Biomedical Consulting LLC.
Dr. Reece is passionate about helping students, online and in person, pursue careers in life sciences. Her books "Physiology: Custom-Designed Chemistry" (2012), "Inside the Closed World of the Brain" (2015) and the workbook (2017) companion to her online course "30-Day Challenge: Craft Your Plan for Learning Physiology" are written for those new to life science. More about her books can be found at amazon/author/margaretreece.
Dr. Reece offers a free 30 minute "how-to-get-started" phone conference for students struggling with human anatomy and physiology. Schedule an appointment by email at DrReece@MedicalScienceNavigator.com.
by