How to find an instructor whose teaching style matches your learning style
Your instructor has the final decision about what grade you get in Anatomy and Physiology.  You are thinking "I know that!"  So, does it not make sense to do the best job you can in evaluating the list of possible instructors before you sign up for the class?
Learning styles vs. teaching styles
Your learning style is probably not exactly the same as that of everyone else.  In fact, we all differ a lot in our learning styles.  Instructors often teach in the style in which they learn best – but that style may not be the best for you.
How do you best learn?  Is the "why" of the ideas being presented very important to you?  Do you learn better when the latest ideas are presented as historical development and refinement of earlier concepts?  Or maybe you like to get in the lab and learn by handling the actual parts and pieces.  Do you enjoy a challenge?  Do you learn best by doing things yourself or by watching other people doing things?
One really fun way to optimize the match between your own learning style and the teaching style of your instructor is to interview course instructors before you sign up for the class.  Maybe you have already registered in an anatomy and physiology section.  That is OK.  You still have plenty of time to interview your instructor before classes begin and make adjustments if necessary.
Making an appointment for an interview
The first thing you need to do is check in with the department's secretary.  Say that you would like to schedule appointments to talk with the instructors for next term's Anatomy and Physiology sections.  The secretary will know who is teaching and how to schedule your appointments.  Ask for about 30 minutes of the instructor's time. Be clear that you want to meet with the instructors before classes begin.  You should be dressed neatly, smile a lot, be patient, be flexible, and be friendly.  Also be prepared with a reply if you are told you can speak with an instructor immediately.
The second thing you need to do is write a good list of open ended questions on 3-4 topics.  Open ended questions are those that cannot be answered with a simple "yes" or "no".  For example, you may ask what exam format does this instructor use, why that format is preferred, how many exams will there be, how are exams weighted in the final grade, what happens if you miss an exam or a class due to illness, and so forth.  You may ask if the instructor will include hands on experiments, discussion sections, Clicker testing, or PowerPoint presentations. Will note taking be supplemented by instructor handouts?
What to do at the interview
Listen carefully for the manner in which the instructor responds to your questions.  Does the tone of voice and body language make you feel comfortable?  Remember you are there to get data not to argue with the answers you receive.  When your 30 minutes are up, graciously thank the instructor for the time spent with you.  Then immediately go to a quiet place and write down everything you can remember about the interview – everything – no matter how trivial.  Be sure not to schedule interviews too close together.  You need time to get your impressions down on paper before the next interview or data collected will blend together.
Interview tips from an expert
Last, check out this video about how to conduct an interview by Katie Couric.  Katie presents some interesting interview tips.  Granted she  interviews world leaders and celebrities.  But, right now, interviewing an instructor who will decide your grade in Anatomy and Physiology is probably just as important to you.
Just go and give this a try!  This process will work for your other courses too.  Form your own opinion about how good an instructor will be for you given your own learning style.  Do not rely on recommendations of your fellow students.  You will be surprised how relaxed you will feel after you do this a couple times.  And, each time you do it you will become better at it.
Do you have questions?
Please put your questions in the comment box or send them to me by email at DrReece@MedicalScienceNavigator.com. I read and reply to all comments and email. Or, tell me how your interviews went.
Share this post with your friends on social media by clicking on an icon below.  Ask them if they have ever tried doing this before registering for a college class.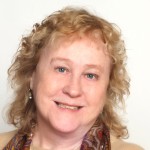 Margaret Thompson Reece PhD, physiologist, former Senior Scientist and Laboratory Director at academic medical centers in California, New York and Massachusetts and CSO at Serometrix LLC is now CEO at Reece Biomedical Consulting LLC.
Dr. Reece is passionate about helping students, online and in person, pursue careers in life sciences. Her books "Physiology: Custom-Designed Chemistry" (2012), "Inside the Closed World of the Brain" (2015) and the workbook (2017) companion to her online course "30-Day Challenge: Craft Your Plan for Learning Physiology" are written for those new to life science. More about her books can be found at amazon/author/margaretreece.
Dr. Reece offers a free 30 minute "how-to-get-started" phone conference to students struggling with human anatomy and physiology. Schedule an appointment by email at DrReece@MedicalScienceNavigator.com.
by