Have you ever explored the web looking for anatomy and physiology learning tools?
If you are new at searching for help for anatomy and physiology online you may be having trouble finding what you need.  Virtually the entire internet-based system of search engines now personalizes results to the user. People writing search engine algorithms want to better serve their traffic, because they compete with each other for that traffic. Is this a good thing?
Search engine developers know people do not like to wade through 3 much less 100 pages to get to the information they want. So, now they are second guessing what the searcher really wants. Their guess is based upon a person's previous searches, the type of device they use when searching, etc. There is no 'standard Google search' any more.
Personal filters are a fact. They will make finding help on the internet to learn anatomy and physiology a great challenge for new students. College students seldom pay money to take courses in subject areas where they are already deeply immersed.
As a scientist who has used the web for information relative to my business for years, I will get much different page displays than my students will.  For me, that means I have to do more than tell my students to go search the web for additional information on a topic.
To start, in order to limit your frustration and wasted time, I have set up several resource pages on this site with links to other internet sites that I believe will help you learn anatomy and physiology.  If you need help with you human tissue identification for your laboratory class go to Human Tissue Histology Resources.  For additional help with anatomy click on the page Online Anatomy Resources.  To find help on physiology topics check out my page for Online Physiology Resources.
Over time, as I find more pages on the internet that I think will be of particular use to you, I will add more links on these resource pages. All links go to free learning material.
If there are other links that you have found and you want to share, please include them in a comment in the box below. Then go click on the tool bar above under resources and check out what I have listed there.
For more on the subject of internet filter bubbles check out Ted talks on this subject. The talk is interesting and the comments are good, because they express many different views of this subject.
Do you have questions?
If you are having difficulty finding the help with anatomy and physiology online I may be able to point you to good resources. Please put your questions in the comment box or send them to me by email at DrReece@MedicalScienceNavigator.com. I read and reply to all comments and email.
Share this article with your fellow students or send it to your favorite social media site by clicking on one of the buttons below.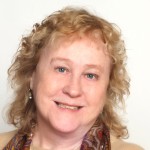 Margaret Thompson Reece PhD, physiologist, former Senior Scientist and Laboratory Director at academic medical centers in California, New York and Massachusetts and CSO at Serometrix LLC is now CEO at Reece Biomedical Consulting LLC.
Dr. Reece is passionate about helping students, online and in person, pursue careers in life sciences. Her books "Physiology: Custom-Designed Chemistry" (2012), "Inside the Closed World of the Brain" (2015) and the workbook (2017) companion to her online course "30-Day Challenge: Craft Your Plan for Learning Physiology" are written for those new to life science. More about her books can be found at amazon/author/margaretreece.
Dr. Reece offers a free 30 minute "how-to-get-started" phone conference to students struggling with human anatomy and physiology. Schedule an appointment by email at DrReece@MedicalScienceNavigator.com.
by