How to Study Human Physiology

People accessing this website write to me saying that they struggle to understand human physiology. To summarize their questions, they want to know how to make sense of the bits and pieces of information about physiology they find in textbooks, online and in the media. They want to use their understanding of physiology to keep themselves healthy and strong.

When I first began my own study of physiology, human and non-human, I also thought I would never get my mind around the subject.
Then I discovered that I was trying to put a rapidly expanding field of knowledge into a package of facts. The package kept growing because I was dealing with an ever expanding body of information.
Out of desperation – I really did want a degree in this field of science – I finally discovered 3 essential ideas that made learning physiology practical.
The 3 Secrets I Discovered:
It Takes Imagination to 'See' Physiology

Physiology is a Constant Motion Operation

Three Master Systems Regulate All of Physiology

The facts I learned about human physiology 35 years ago have changed and expanded over time. The science has moved forward. Yet, with my knowledge of the 3 secrets to understanding physiology, I still enjoy reading about the latest developments.
#1 – It Takes Imagination to 'See' Physiology
A healthcare worker who recently read my book "Inside the Closed World of the Brain" said that the reading "made my head hurt trying to imagine all of those tiny things moving around inside me."
Physiology is chemistry, albeit a custom-designed form of chemistry. And, chemistry must be imagined. Everything seen with eyes is the net result of body chemistry. It helps to think of human anatomy as a 3-D printout of all that chemistry which must be imagined.
The good news is there are only a few imaginary scenes that are needed. The same stories are used over and over from organ to organ as each performs its role in the general process.
Using similar activities throughout, the body dynamically balances multiple variables to produce a stable system with a simple set of rules for communication.
The body is divided into small and large compartments, each with its own set of internal functions. Messages traveling between compartments sustain life.
Communication involves the opening and closing of several types of physical channels that connect compartments with their surrounding watery milieu, as presented in this illustration of a cell. Each channel type is a specific size, shape and has a unique set of regulatory schemes.
Once this invisible world is imagined, mastering physiology becomes manageable.
#2 – Physiology is a Constant Motion Operation

People are made of specialized highly mobile molecules. Most chemistry and biology texts present molecules as static two-dimension drawings. In reality, molecules exist as three-dimension, space-filling objects. Further, biologic molecules are perpetually in motion at body temperature. In living beings, unlike in chemistry lab, the motion is tamed and no longer totally random.
Think about driving a car from New York City to San Francisco. If the car's movement was totally random, and circumstances favorable, it is possible the car could cross the distance from New York City to San Francisco. However, restricting the car's travel to the system of highways between the two cities is a more efficient means of accomplishing the goal.
The physiologic highway along which biologic molecules travel is water. Water is a particularly energetic, partially charged molecule which restricts the movement of other biologic molecules, forcing them along paths within and between compartments.
Physiologic compartments form because some of the body's molecules readily interact with water and others do not. The fatty, water-hating molecules come together and form the walls, membranes, that establish compartments like cells.

Movement of biologic molecules through open channels in compartmental membranes, and through the material comprising cell membranes, depend upon common chemical processes. Such processes include diffusion of molecules and the attracting and repelling nature of charged molecules.
#3 – Three Master Systems Regulate all of Physiology
The master controllers of physiology are the nervous, cardiovascular and endocrine systems – brain, heart and hormones. When a car breaks or malfunctions, it usually loses its ability to move. When a part in a person breaks or an important variable drifts from its set point, the three master controllers simultaneously evaluate the situation and work as partners to repair the situation before damage becomes intolerable. Life persists.
These three master controllers are totally dependent upon each other. A shift in one generates a response in the other two.
It is possible to learn the basics of how each of these three systems work by studying its chemistry, how it moves molecules around. But, to understand how life works after you understand the chemistry, it is necessary to monitor how these three partners work together to manage situations like exercise or the fight-or-flight response to danger.
Want to Learn More?
Space is too limited here for me to fully explain the details of how the master controllers manage body chemistry. However, if I have piqued your interest I am offering an online crash course in human physiology called the "30-Day Challenge: Craft Your Plan for Learning Physiology."
In this course students dive into the patterns the master controllers use in working together as they simultaneously manage the body's multiple set points. At the end of an hour a day for 30 short days, participants have all the tools they need to easily learn the physiology of each anatomic system.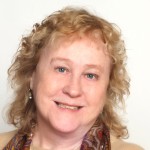 Margaret Reece PhD is an educator, scientist and author whose expertise lies in the area of human physiology. Click here for information about her books.
Over the course of her long career she introduced hundreds of new students to the beautiful intricacies of living systems. She skillfully bridges the gap between basic science and medical practice.
Dr. Reece served 18 years as a Laboratory Director in clinical departments in New York and Massachusetts. Subsequently, until 2012, she served as Chief Scientific Officer for a biotechnology company in Upstate New York developing lead compounds for drug development.
Dr. Reece is presently CEO of Reece Biomedical Consulting LLC, a company dedicated to supporting undergraduate life science and graduate medical students in their efforts to master the complexities of human anatomy and physiology.
by