How to study physiology
Finding free online resources that will teach you how to study physiology can be even more difficult than finding them for learning anatomy.  My own searches have produced a few sites, though, that I think you may find helpful.  The videos are short and will not take too much time to watch. Most are under 10 minutes long.
Physiologic cause and effect
The concept of physiologic cause and effect is a particularly difficult one for new students to grasp. What really happens when a person experiences trauma that includes severe blood loss? In this video of a talk presented by Army researcher Victor Convertino PhD the body's response to hemorrhagic shock is discussed in detail. It is and excellent example of the concept of physiologic cause and effect. To access it click the title "Triage Decision Support on Battlefield: A Strategy for Advanced Monitoring of Combat Casualties".
Brain physiology
For those of you struggling with brain physiology there is a fine series of free short videos – 7-10 minutes each – on a website sponsored by the Annenberg Foundation. The page is called the The Brain Teaching Modules. Check it out by clicking on the page title. I think you will find the presentations of this difficult area of physiology to be clear, interesting, and helpful.
Also check out this TED talk by Dr. Alia Crum on the placebo effect.
If you are looking for help to understand physiology concepts, check out Physiology Web. It is a free site with accurate, up to date physiology content that is useful and not intimidating while being correct. It is written by group of scientists for undergraduate students and it is free.
Exercise physiology
For students interested in careers in allied health, excellent career opportunities exist with a major in Exercise Physiology. Here are two links to videos that you will find informative. The first is an interview of Richard J Bloomer MD, Defining Exercise Physiology. In this video Dr. Bloomer explains the difference between exercise physiology and sports medicine. It is a short 3:58 minute video.
More on the topic of Exercise Physiology and careers is found in a video on YouTube created by Australian Universities. The video, Exercise and Sports Science Careers, does an excellent job of describing professional opportunities both in sports and in the clinic. You many not be interested in attending university in Australia, but the video is still very much worth your time.  The career opportunities described exist world wide.  This video is a little longer, 9:30 minutes.
A third related video from YouTube is about exercise and homeostasis. It is titled Simple Exercise Physiology and is 3:45 minutes.
Physiologic chemistry
As you study Physiology you will discover that its principles depend greatly upon physiologic chemistry. A chemistry resource you may find helpful is the Interactive Periodic Table.  Hovering over an element in this table provides expanded information about that element. Clicking on an element takes you to the Wiki information page for it.
Proteins quickly and naturally fold into three dimensional structures.  Protein structure is vital to physiologic function.  But, these structures are hard to imagine using textbook images.  Three dimensional protein folding is better described in a YouTube video named Protein Structure.  This video is 2:38 minutes long.  Different sequences of amino acids fold into unique structures.  This uniqueness is forced by the R groups (sometimes called side chains) of the amino acids.  It is the R group need for space and compatible neighbors that determines the final fold.
More helpful links will be added to this page over the next few months. So, check again later for updates.  If you discover other links in your own online searches that you think your fellow students will find useful, please include them in a comment in the box below or send me an email at DrReece@medicalsciencenavigator.com and I will incorporate them into this article.
If you find the material on this page a help in your study of physiology please share it with your friends on social media.
Do you have questions about how to study physiology?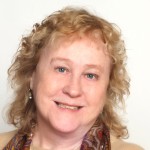 Margaret Thompson Reece PhD, physiologist, former Senior Scientist and Laboratory Director at academic medical centers in California, New York and Massachusetts and CSO at Serometrix LLC is now CEO at Reece Biomedical Consulting LLC.
Dr. Reece is passionate about helping students, online and in person, pursue careers in life sciences. Her books "Physiology: Custom-Designed Chemistry" (2012), "Inside the Closed World of the Brain" (2015) and the workbook (2017) companion to her online course "30-Day Challenge: Craft Your Plan for Learning Physiology" are written for those new to life science. More about Dr. Reece's books can be found at amazon.com/author/margaretreece.

Dr. Reece offers a free 30 minute "how-to-get-started" phone call for students struggling with human anatomy and physiology. Appointments are scheduled by email at DrReece@MedicalScienceNavigator.com.