Where to begin your study of anatomy
Helpful sites for students in anatomy courses can be difficult to find online. On this resource page you will find links to several Free anatomy learning sites that you will find useful.
There are links here to videos – and more – that are short presentations and in my opinion are well done.  They load quickly and will not waste your time. Also, check back to this page from time to time, because it will be updated as I find more good stuff.
First, you will find a free interactive learning site for studying human anatomy at Inner Body. Here is also link is to a tour of this site Using the Inner Body Explorer. The site tour video is 4:06 minutes.
Second, there is a very nice video describing bone micro anatomy using a model at Bone Model-Osteon.  Similar models are included in many anatomy lab courses.  They are also extensively used for lab practical exams.  This video is 3:15 minutes.
For help with anatomical terms, you can go to a Wikipedia page Foreign Roots in Anatomy and Medicine.
Textbook descriptions of anatomical movements can sometimes be hard to understand. Check out a 3:40 minutes video Anatomical Terms of Movement.
Recent studies at Massachusetts Medical School have produced a whole new view of the organization of brain fiber pathways. The video New Discoveries in Brain Structure and Connectivity with Dr. Van Wedeen has pictures that you will not want to miss. This video is 3:14 minutes.
The Cardiovascular System in Under 10 Minutes
Muscle Names
It is always depressing to be given a long list of Latin named muscles to memorize.  However, when the names make sense they are much easier to remember.  Check out a video called Muscle Names Have Meaning by Kevin Patton. This video is 5:46 minutes.
More helpful links will be added over the next few months. So, check again later for updates to this page.
If you come across other useful online help for learning anatomy, please leave the links in the comment box below for use by your fellow students.  Or send me an email at DrReece@medicalsciencenavigator.com and I will add your finds to the list.
If you find this article useful in your study of anatomy, please share it with your fellow students.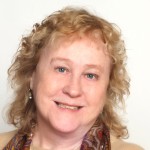 Margaret Thompson Reece PhD, physiologist, former Senior Scientist and Laboratory Director at academic medical centers in California, New York and Massachusetts and CSO at Serometrix LLC is now CEO at Reece Biomedical Consulting LLC.
Dr. Reece is passionate about helping students, online and in person, pursue careers in life sciences. Her books "Physiology: Custom-Designed Chemistry" (2012), "Inside the Closed World of the Brain" (2015) and the workbook (2017) companion to her online course "30-Day Challenge: Craft Your Plan for Learning Physiology" are written for those new to life science. More about Dr. Reece's books can be found at amazon.com/author/margaretreece.

Dr. Reece offers a free 30 minute "how-to-get-started" phone call for students struggling with human anatomy and physiology. Appointments are scheduled by email at DrReece@MedicalScienceNavigator.com.