What is the future of health care and education? – answers by Dr. Peter Diamandis
Peter Diamandis is one of the most energetic, enthusiastic, and optimistic human beings I have ever met.  His gift for predicting the future can be discovered in his New York Times best seller book with Dr.Steven Kotler " Abundance".
Peter says: "The best way to predict the future is to create it yourself."
Because I want to share my good fortune in meeting Dr. Diamandis with you I picked out 3 videos from YouTube to add to your resource list.  The videos connect two of the world's most interesting men – Stephen Hawking and Peter Diamandis – with the exciting advance in modern technology that is driving the health care industry into an amazing future. 
The first video, What Way Next-Peter Diamandis, is about an hour long, and in it Dr. Diamandis presents insightful predictions and information that you will want to know.  Pay particular attention to his comments about the future of health care, technology, and education.  It will be well worth an hour of your time to watch it. 
The second video, 10 Questions for Stephen Hawking, is much shorter, about 5 minutes.  I am including this video because it provides background information for the third video which is also a short one by Dr. Diamandis. Dr. Hawking is a fascinating case study ALS that you will want to know about if you are planning to become a health care professional in the near future.
Dr. Hawking is in many ways a miraculous person.  First, and foremost he is a brilliant physicist.  Second, he possess greater courage and spirit than most humans.  Third, he is survival as a productive scientist the pride of modern health care technology.
Dr. Hawking has suffered from a motor neuron disease, Amyotrophic lateral sclerosis (ALS), since 1962.  He has some control of his facial muscles, but most of the rest of his body is paralyzed.  He communicates through electronic devices.  Even today it is rare for an ALS patient to live more than 2-3 years.
The third video, is also short – about 5 minutes.  Dr. Diamandis, founder of the Zero Gravity Corporation, took Dr. Hawking on a zero gravity flight. While flights to zero gravity are exciting in themselves, Dr. Hawking medically surviving – and by all appearances thoroughly enjoying – zero gravity is a whole different issue.
As a student of anatomy and physiology, can you propose homeostatic mechanisms that may have come into play as Dr. Hawking experienced zero gravity? Remember that, even though ALS patients cannot move their muscles due to loss of motor neurons, their sensory system still functions, and these patients can feel.
Do you have questions about physiology and anatomy?
Please put your questions in the comment box or send them to me by email at DrReece@MedicalScienceNavigator.com. I read and reply to all comments and email.
If you find this article helpful share it with your fellow students or send it to your favorite social media site by clicking on one of the buttons below.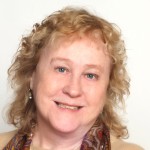 Margaret Thompson Reece PhD, physiologist, former Senior Scientist and Laboratory Director at academic medical centers in California, New York and Massachusetts and CSO at Serometrix LLC is now CEO at Reece Biomedical Consulting LLC.
Dr. Reece is passionate about helping students, online and in person, pursue careers in life sciences. Her books "Physiology: Custom-Designed Chemistry" (2012), "Inside the Closed World of the Brain" (2015) and the workbook (2017) companion to her course "30-Day Challenge: Craft Your Plan for Learning Physiology" are written for those new to life science. More about Dr. Thompson Reece's books can be found at amazon.com/author/margaretreece
Dr. Reece offers a free 30 minute "how-to-get-started" phone conference to students struggling with human anatomy and physiology. Schedule an appointment by email at DrReece@MedicalScienceNavigator.com.