Brain activity is like a play where each actor performs multiple roles
Planning stages for the BRAIN project are well underway worldwide. BRAIN is short for Brain Research through Advancing Innovative Neurotechnologies.
So, now is a good time for us to become familiar with the mobile cellular setting in which the scientists will be working.
Information about how the brain works at the cellular level has expanded geometrically in the last five years. But, it was not always this way. Early anatomists thought the brain was irrelevant because it was mushy, like gelatin. For centuries after anatomists began their dissection of the human body, they totally ignored the brain. It was not until late in the nineteenth century anatomists discovered elaborately shaped cells within the soft mass of brain tissue.
In 1839 the nervous system was thought to be an exception to the rule that the tissues of all organisms are composed of cells. By this time, material had been observed in brain tissue that appeared to be parts of cells, but the technology was not sophisticated enough to connect the features into a whole cell.
It was not until after 1887 when Santiago Ramón y Cajal began his work in the nervous system that neurons were confirmed present in brain tissue. In 1906 Santiago Ramón y Cajal and Camillo Golgi, who developed a whole neuron staining process, shared the Nobel Prize in recognition of their work on the structure of the nervous system.
Santiago Ramón y Cajal did observe many other cells in the brain surrounding the neurons. But, he thought they simply provided support for neurons. Hence, he called them glia, because glia comes from a Greek word meaning glue. Actually about 90% of the cells in the brain are glial cells, not neurons. Yet no one took the glia seriously until about 1960. Up until then studies focused only upon neurons.
It was not until the 1990s that scientists began to gather data demonstrating glial cells are active, not passive, players in brain activity. Now they are viewed as true partners working dynamically with neurons to facilitate learning and memory. While neurons are localized to specific physical patterns in brain, glial cells are mobile within the tissue. They move around within brain modifying activity of the neuronal pathways and refashioning connections between neurons.
In 2016 the brain no longer appears to be like a computer whose circuits are hard wired. The new view of brain is that it is a multi-cellular community where circumstances change in split seconds. While older technology of the twentieth century taught us much about our brain, in the 21st century new tools are needed to understand how the dynamic cellular community of the brain connects and shares to get the job done.
You can find more information about the individual cell types of the brain in the following posts.
Astrocytes and Energy in Brain
Microglia Maintenance of Neuron Synapses
Do you have questions?
The nervous system in general and the brain in particular is a favorite subject of mine. I would be delighted to answer any questions you have. Please put your comments in the box below or send them to me by email at DrReece@MedicalScienceNavigator.com. I read and reply to all comments and email.
If you find this article interesting share it with your fellow students or send it to your favorite social media site by clicking on one of the buttons below.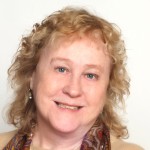 Margaret Thompson Reece PhD, physiologist, former Senior Scientist and Laboratory Director at academic medical centers in California, New York and Massachusetts and CSO at Serometrix LLC is now CEO at Reece Biomedical Consulting LLC.
Dr. Reece is passionate about helping students, online and in person, pursue careers in life sciences. Her books "Physiology: Custom-Designed Chemistry" (2012), "Inside the Closed World of the Brain" (2015) and "30-Day Challenge: Craft Your Plan for Learning Physiology" (2017) are written for those new to life science.More about her books can be found at amazon.com/author/margaretreece.

Dr. Reece offers a free 30 minute "how-to-get-started" phone conference to students struggling with human anatomy and physiology. Schedule an appointment by email at DrReece@MedicalScienceNavigator.com.